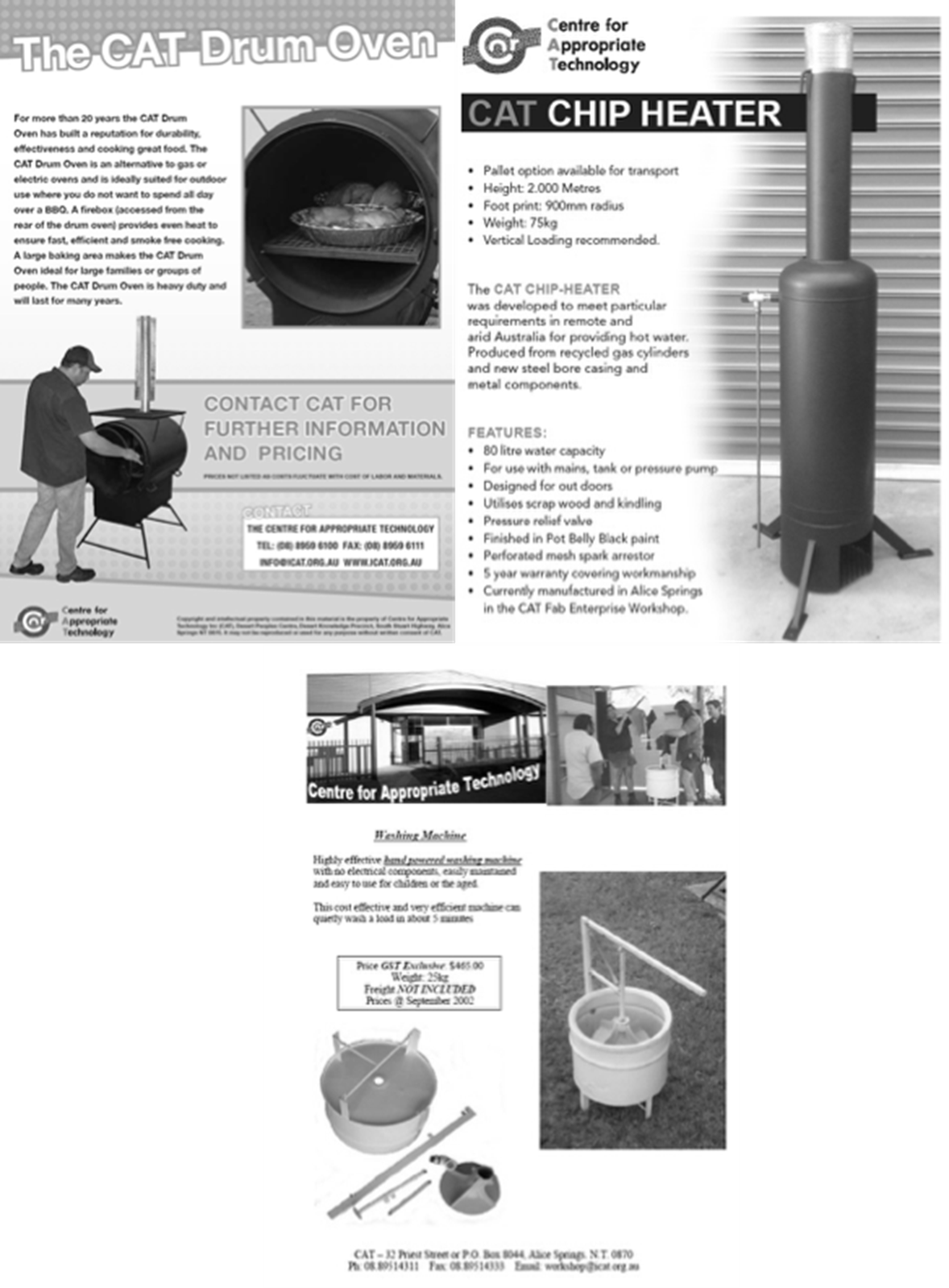 Posted by : Andre Grant Aug. 22, 2022
Contact : andre.grant at cfat.org.au Maps
It was how Bushlight did it. The (energy management) units are so robust and strong. It proved we can do things differently. It allowed our people to do away with diesel and use the old sun. They could run their own households, budget and have full control (over their lives) and it put money back in their pocket for them to spend on their family. The late Jim (James) Bray (1941- 2016) an Eastern Arrernte man, was one of the founders of and the long-standing Chairperson for the Centre for Appropriate Technology (CfAT Chairperson 1989- 2010).
This chapter describes the evolution of the Centre for Appropriate Technology's (CfAT) Energy Management Unit (or EMU), a user- friendly household interface for managing energy demand that sat at the heart of CfAT's renewable energy project 'Bushlight'. Between 2001-2013, the Bushlight project co-designed and co-operated more than 130 standalone renewable energy services with remote communities. These robust technical systems were supported by participatory energy planning processes, a dedicated nationwide repairs and maintenance program based in the regions and underpinned by Aboriginal innovation in energy demand management, including the EMU. Acknowledging the 20 year anniversary of Bushlight, we reflect on the role that CfAT has played in working with communities to implement appropriate and innovative technology solutions, starting in the 1980s, and aligned with self-determined community development efforts by Aboriginal and Torres Strait Islander people across Northern and Central Australia.
This text draws upon the experiences and observations of the authors and includes edited portions of an interview with Peter Renehan and Andre Grant at the Australian National University in Canberra in 2019 recorded as part of the Reimagine STEM podcast, quotes from Bushlight community residents gathered during qualitative interviews for annual monitoring and evaluation reporting on that project, as well as reflections of the authors as practitioners who each worked in different aspects of the Bushlight project and CfAT.
Extract from Chapter 24, Indigenous Engineering for an Enduring Culture, edited by Cat Kutay, Elyssebeth Leigh, Juliana Kaya Prpic and Lyndon Ormond-Parker. Published by Cambridge Scholars Publishing
---
Authors: Peter Renehan, Brad Riley & Andre Grant
Location: Alice Springs Desert Knowledge Centre